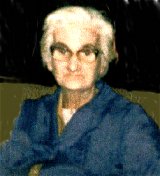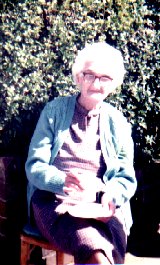 Florence May Scott
23 November 1908 Ė 9 April 1985


Treasured memories of a dear mother, mother in law, grandmother and great grandmother, Florence May formerly Baker (nee Atherton) died April 9th 1985, aged 76 years and interred beneath the tree of everlasting life where no shadows fall in the city of rest, St Johnís, Elswick, Newcastle Upon Tyne where the light of St John forever shines. Loving daughter of the late John and Elizabeth (Betsy) Baker (nee Pinington), late of Dipton Co/Durham and beloved wife of the late Thomas and the late Joseph. Dear mother of the late Thomas Atherton 37TH Field Squadron (Royal Engineers) interred in the house of the Lord, Happy Valley, Hong Kong, with all his comrades where all are free from violence and pain. Loving grandmother of the late Peter, also remembering all other loved ones resting in the Lordís beautiful garden where all is peace and sorrow is unknown.
<![if !supportEmptyParas]> <![endif]>
No length of time mother, can dim the past, too many memories hold it fast. Gone are the days we spent together, but memories of you mother, will last forever. Your memory is like the heart of a rose, the older it gets, the sweeter it grows. We keep in our hearts the love of the past, for there it is planted, forever to last.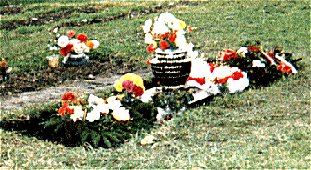 Loved and remembered always and never to forget
from all the family