In Memory Of was founded in 1999
Remember Your Loved One - Anywhere - Anytime - OnLine We are the UK's most talked about obituary & memorial service.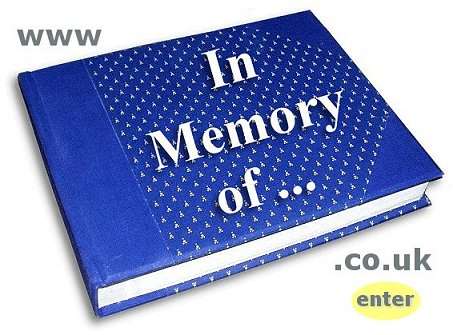 In Memory Of. A Virtual Memorial for Your Loved One. Please Enter.
If you already have an obituary, memorial page or tribute on YouTube, Facebook or any other website, please feel free to add the link to this site. In Memory Of has a considerable amount of daily traffic and placing your link and a few lines of text will enhance your tribute to your loved one.
You can leave messages to your loved ones using your Facebook or Twitter accounts or join In Memory Of by signing up when leaving a message or comment.
Latest Memorials